OCL 0.8, 0.09 and 0.10 don't work in 2013 year, and we have already seen
Fix to it is chcange date to 2012 on pc or change
OCL exe files
.
To make it easy we add option in drones edit tab: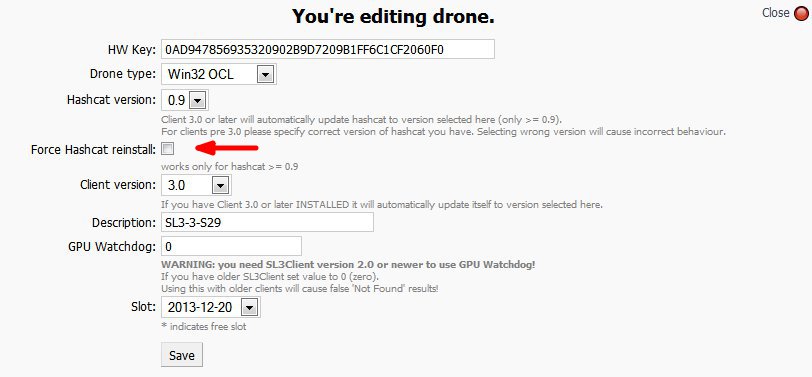 If you check this option and click save (one time). Client on this pc after finish current job will download fixed EXE from server and replace it on pc.
IF you use 0.09 before all will work automatic. If you use older version before you must say YES in EULA window on this pc.
You can do this job for all your PC one time, just click:
Force Hashcat reinstall on all drones

If you upgrade OCL from 0.08 or older check all your pc after that.
Don't forget that OCL0.09 need accept EULA and new drivers.