Flexiview FV-1 Android 2.2 TV Box - Uberoid Alpha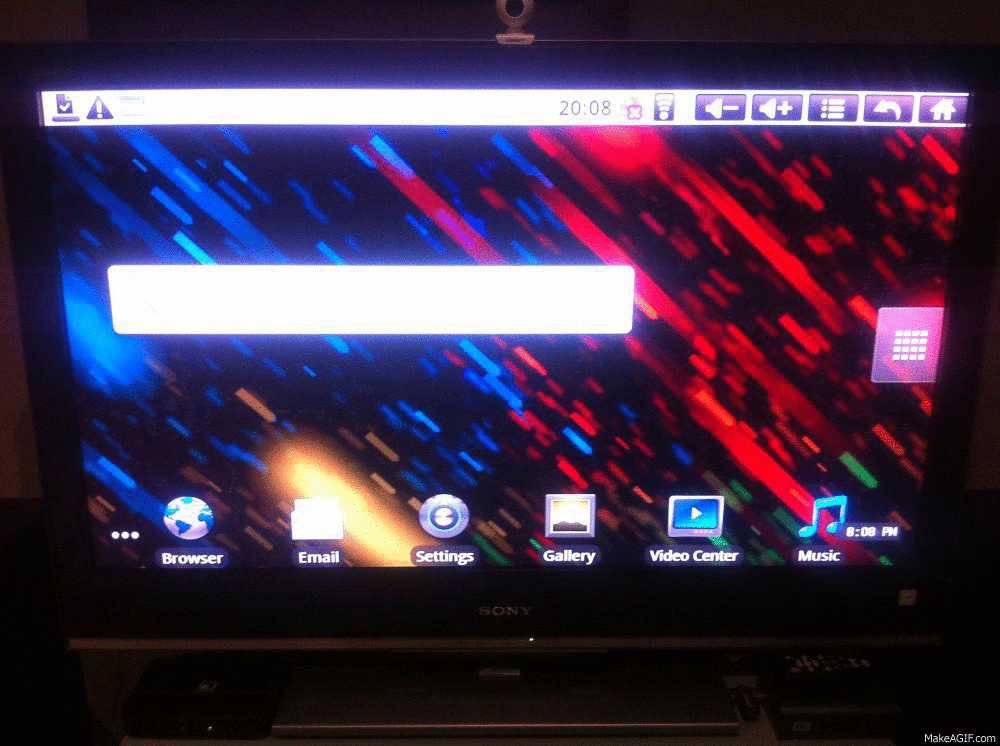 Baserom:
154801_FW_U110781_1203161.zip
Download:
Flexiview_FV-1_Uberoid_Alpha.7z
98MB
Specs:
- CORTEX A8 core, Samsung S5PV210, frequency up to 1GHz
- VI6131
- 512MB RAM
- Built-in 2G memory space
- Android2.2 operating system
- Built-in WiFi module, can be do a wireless network connection
- RJ45 interface for wired network connection
- Support 1080P video playback
- HDMI video output, connect to Hi-definition television through the interface, and to play high-definition video
- USBinterface for connecting high-capacity mobile hard disk
- USBinterface for connecting a mouse and keyboard to operate the box
- Support weather, calendar and desktop clock tool
- Support wireless Bluetooth keyboard
- Bluetooth File Transfer
- Support for 2.4G wireless remote control operation
- Support FLASH PLAYER 10.1, available online play video
- Support for music playback, photo browsing, and enjoy more family entertainment
- SD card expansion
Changelog:
- added Google Play Store 3.5.15 (formerly known as the Google Market)
- added su bin
- modified build.prop to spoof a Samsung Galaxy S II
- disabled auto updates
- changed boottext
- removed facebook
- removed google maps 5.5.0
- updated youtube to 2.3.4
- removed air control lite
- removed streetview for google maps
- removed quickoffice trail
HowTo flash:
- Extract the OSK from the 7z
- Copy it to a SD:\UpdateKit\ (so you will have SD:\UpdateKit\android.osk)
NOTE: UpdateKit has a capitol "U" and capitol "K"!
- On the FV-1 box, go to "Settings"
- Once in "Settings", go to "Update System"
- Confirm the next screen by pressing "Next"
- You are asked if you would like to perform a backup, if you would like to do so press "continue", else just "skip"
- Before starting the update, you are instructed not to disconnect the power supply or remove the memory card during the update. Press "Start" to begin the upgrade.
- At this stage the update (android.osk) will be processed, after a while, you are prompted to restart the box, confirm with "OK".
- The FV-1 will restart and the update will be installed, after a few minutes the green LED ready indicator flashes, the update is then complete!
- Disconnect the power supply and remove the SD.
- Connect the power supply, the first boot will take a few mins, then the upgrade is complete.
Download:
Flexiview_FV-1_Uberoid_Alpha.7z
98MB