History:
Act like a dead unit...
Pero Complete Read Info Logs sa HWK.
Procedure:
1.Open the unit
2.Gamit ko mini telescope ko :P
3.And Bingo i got it theres a corroded in ui lcd interface.
4.Di ako binigo ng telescope mini ko at nakita agad salarin.
5.Make Jumper LCD PIN 1 to UI INTERFACE PIN 1.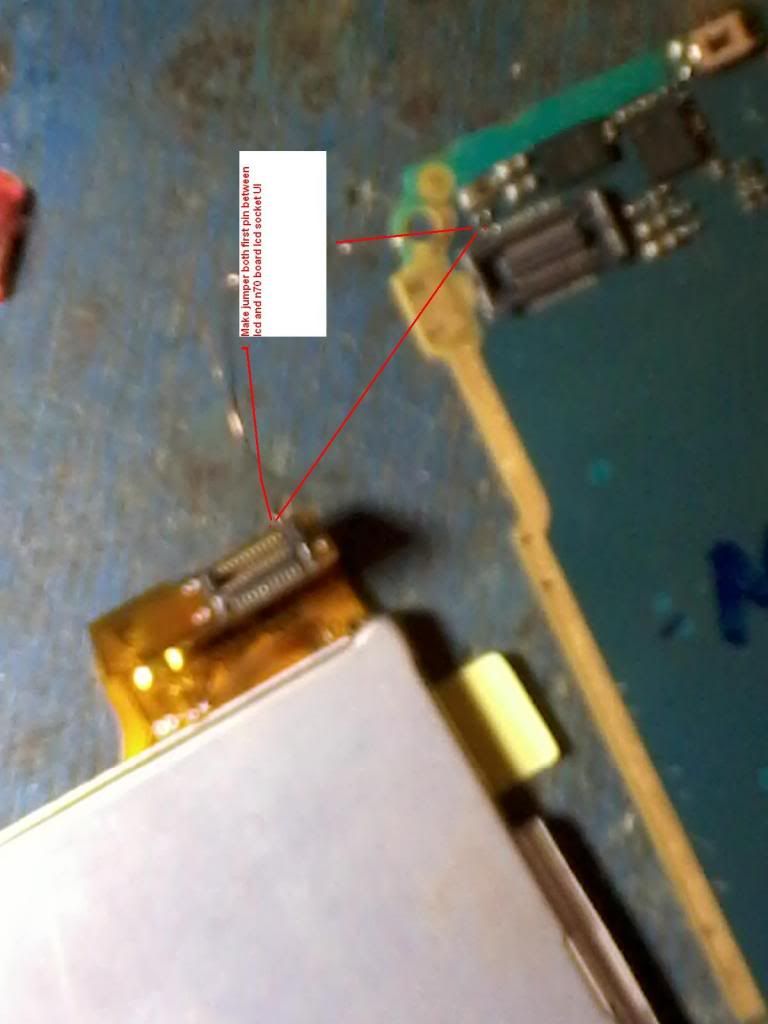 SUCCESS: