How to Create Custom Firmware IPSW with RedSn0w.
Step 1
Execute the downloaded RedSn0w file.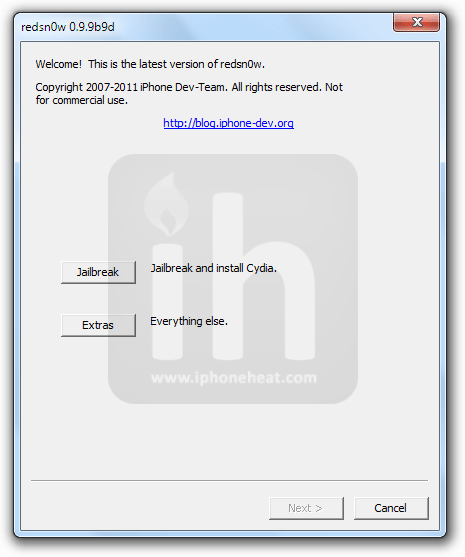 Step 2
Go to
Extras
and click
Custom IPSW
Step 3
Now browse and select the targeted iOS firmware (IPSW file) for iPhone, iPad or iPod Touch;
[Only registered and activated users can see links. ]

Note:
If you're creating a custom firmware for your iPhone 3GS, RedSn0w will warn you about iPad Baseband patch.
Step 4
Now Redsn0w will begin
creating custom IPSW firmware
which may take some time.

Step 5
Once the readsn0w is done with building your desired custom firmware, a success window will appear.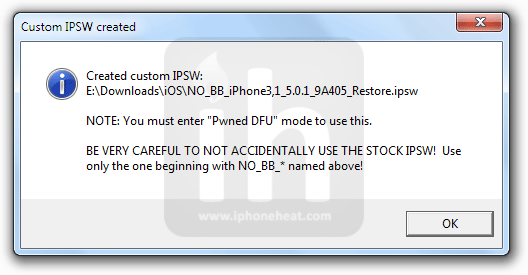 You can find a new
custom IPSW
file in the same folder where your
original (stock) IPSW file was located.
Note:
RedSn0w adds "NO_BB" to the name of the custom firmware so you may distinguish it from stock/original iOS firmware.
__________________